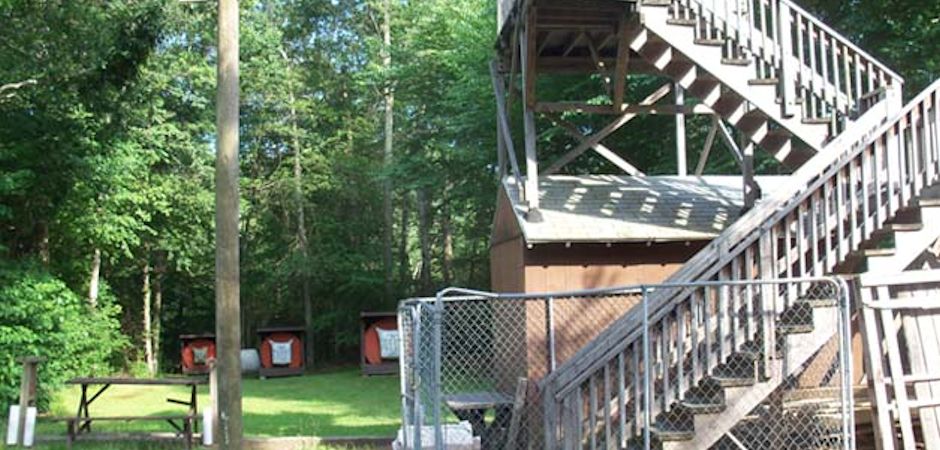 The Archery Range allows shooters who are a fan of bows to hone their skills as well. There are targets at 3 different distances with 6 ground positions and an elevated platform for tree-stand practice.
Features include:
20, 30 and 40 yard target distances
Accommodates 6 shooters
Tree stand hunting practice platform (18 foot elevation)
Special Note:
Field points are the only points allowed when shooting at the bag tar-gets. Unfortunately, someone has failed to follow the range rules and has used a broadhead on these targets. This blatant rule violation has resulted in damage to the targets. There are special target blocks avail-able for broadheads in the shed. Please use them. Targets damaged by misuse from broadheads will no longer be replaced.
Range Officer:
Jay Pollock - (860) 546-9560 or [email protected]